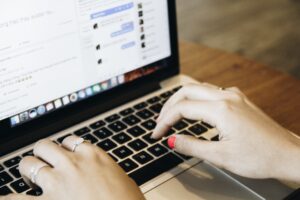 ---
At Neon Zebras, we build affordable websites for small businesses. We're a small business and we know the challenges of getting started and getting noticed.
---
We Offer:
Development of New Websites and Updates to Existing Sites
Existing and potential customers want to know more about the companies they do business with. People are using the internet more and more as their choice of reference and research. Think of your website as building your professional reputation and giving visitors a look at your business via an electronic brochure. Whether you know exactly what you want and need, or you have no idea where to start – we're here to help. We can assist you in determining your needs and explaining your options in clear English. We don't speak "techie talk" here – unless you want us to!
Domain Registration & Hosting
Hosting your site with us is easy and convenient for you, and for us. Since we are familiar with the way our primary host is set up, we're better able to assist you and perform tasks in a timely manner, thus saving you money. With your web hosting account, you will receive as many as 5 free email accounts.
Maintenance and Updates of Websites
Once your website is up and running, we can continue to maintain and update your website for you. Website updates and maintenance are an important part of your business to ensure that your site remains "fresh" in this ever changing world of technology.
Whatever your needs, we can help.
We try our best to keep our pricing simple and will work with you to develop a proposal that not only fits your online needs, but also your budget.